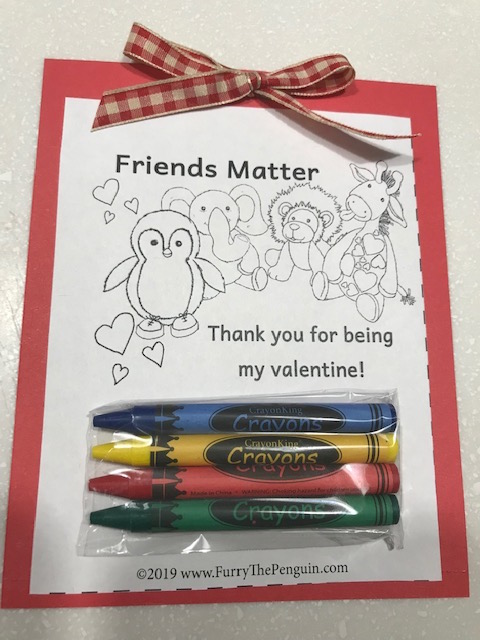 Mackie has his valentines ready for his classroom party. Taking the characters from the story, we made coloring cards with color crayons for his classmates.

Need:
Glue Stick
Double Sided Tape
Colored Cardstock or Construction Paper
Hole Punch
Ribbon
Coloring crayon packages
Envelopes- 4.75 in x 6.5 in.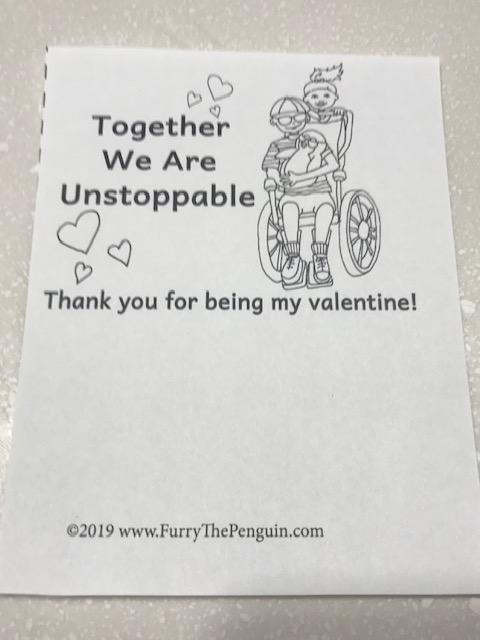 Cut 4.75 inch x 6.5 inch colored cardstock/construction paper backs.
Apply glue to the back sides and center on the colored paper backs.
Use a hole punch to punch two holes if wanted and tie with ribbon.
Have your child sign the back of the valentines before putting on the crayons.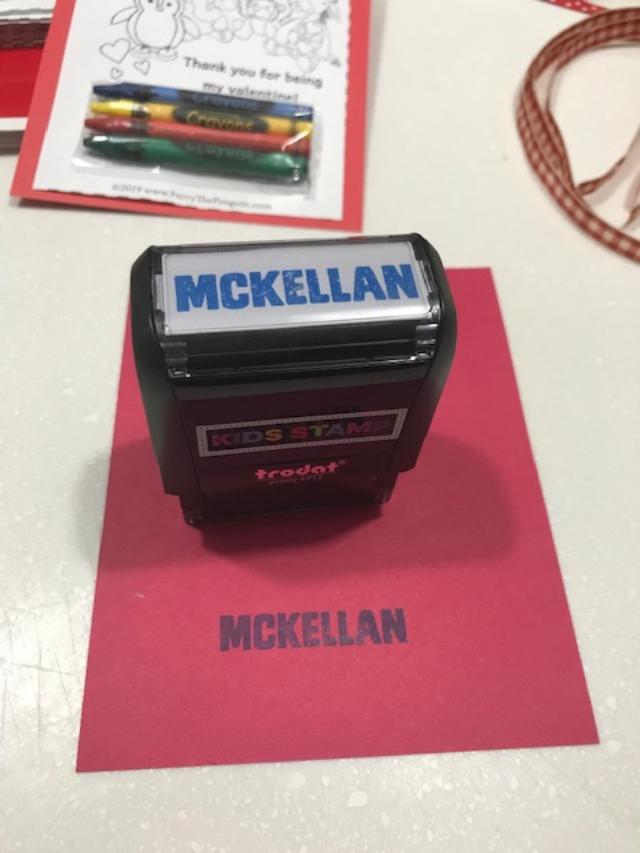 Mackie struggles with writing his name. We purchased a stamp with his name on it for him to be able to "write" his name like his classmates.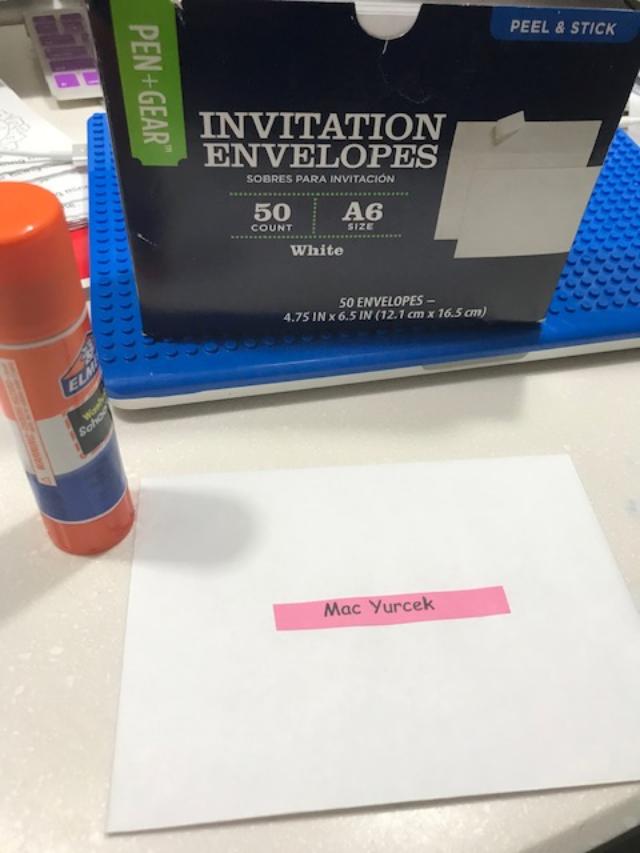 For kids who struggle writing the names on the Valentines, cut the list into strips and glue them to the envelopes. Accommodation and setting up our kids to be able to do their Valentines for their friends means we have to think out of the box.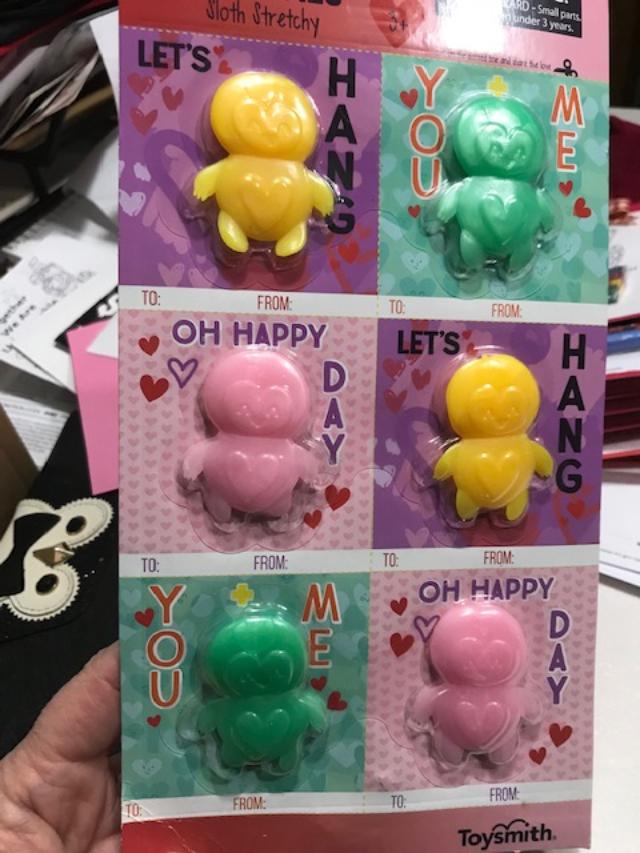 We even found Valentines for Furry to give the classmates at the Target Dollar Spot. Furry Stretchy Penguins!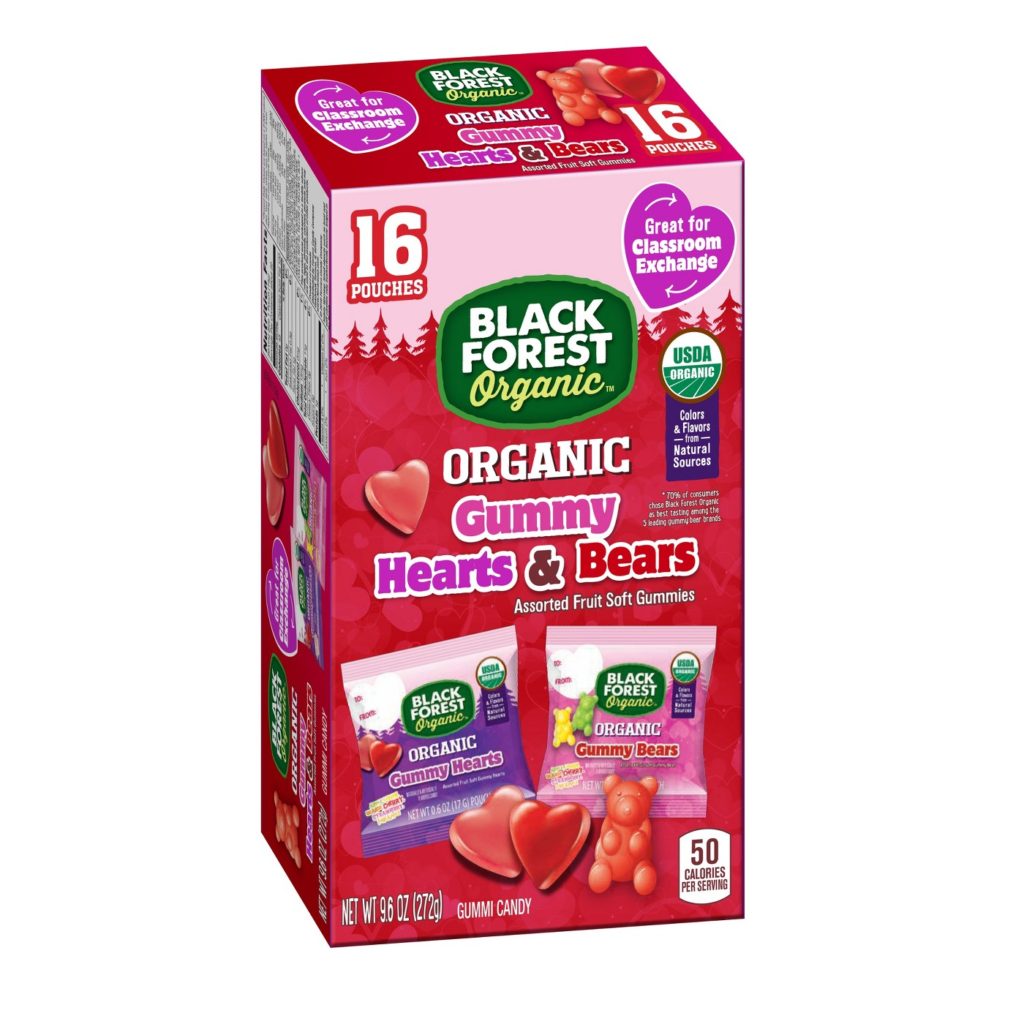 His teacher reached out to check to see what Mac could have for the party and she is making sure he is included and not left out due to his complex food allergies and intolerances. Due to Mac's shortened school day, the party is moved to the morning so Mac can be there with his friends. A parent checked in to see what treats he can have and I found Black Forest Organic Valentines Gummy Bears that are dye-free and gluten-free for his friends to put with his Valentines!

Now all that is left is for Mom to make gluten-free Crispie Bars for the classmates and Mac. Planning ahead we are making sure that everyone has a great Valentines Party.

Happy Valentines Day from Mac, Furry and the Friends at the Little School That Could!