Furry makes a difference for all children
Furry the Little Penguins That Could book can be read in one sitting, enjoyed on YouTube, e-book, or savored one chapter a week in set aside kindness time. We recommend during this time of Social Distancing, just like the little in the story must do most of his life – that your family takes this opportunity and embraces our lives to help you with your lives.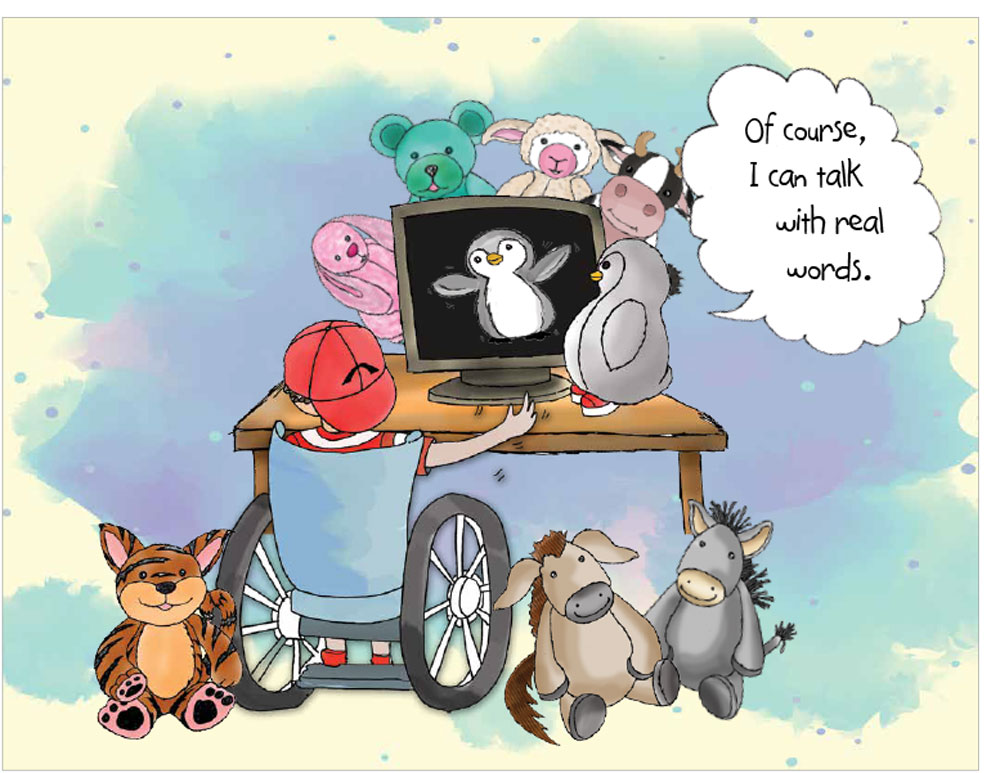 What better way to build inclusion with understanding and kindness than in the early childhood years. Mac, a brand new Kindergartner enters a new classroom filled with learning and excitement. Mac is overwhelmed. Mac arrives on the first day of class with a wheelchair and all the children are strangers.
Join us as we journey through 30 lessons of Mac's REAL KINDERGARTEN experience to share the joy with others of building social skills while learning basic academics.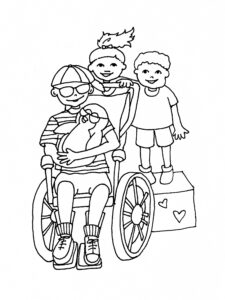 We had planned to release this curriculum from our Mom's Choice Gold Award Book Furry The Little Penguins That Could in 2020-2021 into the public school system – we have decided instead to share our experiences and our work with ALL of you for FREE during this difficult time week-by-week.
On this page, you can find all the information you need as a family, teacher, school administrator, or volunteer to put together fun and successful lessons to build inclusion, acceptance, and friendships for the children you lead.
Furry The Little Penguins That Could in honor of Mac gladly offers you this early childhood shared reading with teams program free of charge.
Simply click the chapter you are working on for curriculum download, empowerment sheets, tips, ideas, and recommended books. Enjoy!
Chapter 1 Let Us Start at the Beginning
Chapter 2 About Stuffies
Chapter 3 Stuffie Jobs
Chapter 4 I Forgot
Chapter 5 More About Stuffies
Chapter 6 Let's Begin
Chapter 7 The Day to be Remembered
Chapter 8 Ready-Set-Go!
Chapter 9 The New Boy and the Kids
Chapter 10 A Letter from a Boy
Chapter 11 "Snack" Penguin
Chapter 12 Sleepover Penguin
Chapter 13 Twin Penguins
Chapter 14 Hello, New Penguin
Chapter 15 Furry & Mac
Chapter 16 Furry & School
Chapter 17 A Roomful of Stuffies
Chapter 18 Stuffie Support
Chapter 19 School Days Red Shoe Days
Chapter 20 Stuffy? No School
Chapter 21 Mom Hatches a Plan!
Chapter 22 The Christmas Miracle
Chapter 23 Snow Piles are Growing
Chapter 24 Birthday Surprise
Chapter 25 Thank You Thank You
Chapter 26 Mac's Back
Chapter 27 Kindergarten Circus Graduation
Chapter 28 Penguin Classroom Wisdom
Chapter 29 First Grade Here We Come
Resources
Red Shoes – Learn about our International Red Shoes Rock FASD Aware Alliance Movement
Yes, we can! Together we can do it!
Sponsored by: