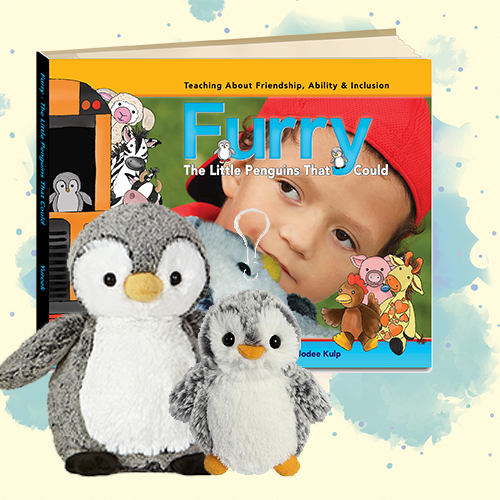 Read Furry – The Little Penguins That Could to yourself so you:
Know the story and characters. Think about the students you have in your classroom.
Can this story help children enjoy reading?
Will this book help your students value each other's differences?
Will the lessons learned in this book empower the children to develop friendships and acceptance that encourage inclusion?
How do I get started with The Furry Curriculum?
Start by surveying your students
We hope that Furry will make a difference to enhance the love of reading and increase inclusion, friendships, and acceptance in your school and community. We ask that you join us to create an evidence-based curriculum for all students.
The Elementary Reading Attitude Survey can be administered to an entire classroom in about 10 minutes.
The survey consists of 20 questions using the cartoon character Garfield to provide a quick indication of students' attitudes toward reading.
We recommend administering this assessment before beginning the Furry curriculum and then administering after completing the Furry curriculum.
The Elementary Reading Attitude Survey can be found at http://resources.corwin.com/sites/default/files/Compendium_17.pdf
Note: The Professor Garfield Foundation is a nonprofit 501(c)(3) educational collaboration between Paws, Inc., the global headquarters for Garfield the Cat, and Ball State University, a nationally recognized leader in teacher training and digital education.
Let's get started.