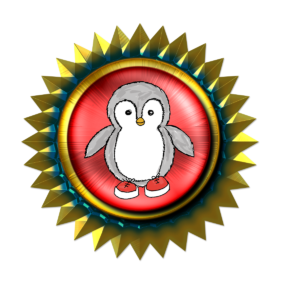 Special thank you for Chester Zoo
More ideas can be discovered at
https://play.chesterzoo.org/paint-perky-penguin/
To make your own perfect penguin, you are going to need an empty toilet roll.
If you don't have one right now, maybe wait a few days and keeping checking around the around. One will appear sooner or later! You could also find an empty kitchen roll and just cut it in two. The more toilet rolls you collect, the more penguins you can make. You're also going to need some black and white paint, a few google eyes, and black and orange paper.
Here is your list
Toilet paper roll
Google eyes
Black paper
Orange paper
Black paint
White paint
Got everything? Let's get started!
1. Lie your toilet roll flat and draw two straight lines upwards from one edge. Draw a curved line to connect the two straight lines. This is the outline of the penguin's white tummy fur.
2. For the feet, use a pencil to copy our design (above) on to some orange paper. Then cut them out using scissors.
3. For the beak, draw and cut out a kite shape from the orange paper.
4. Fold over the shorter half of the kite to make the top part of the beak.
5. Cut a pair of penguin flippers out of the black paper. The look a bit like long leaves.
6. Paint the toilet roll body of the penguin, keeping within the lines you drew earlier. Do the black paint first so that you don't accidentally get any in the white tummy area.
7. Use some glue to stick on the googly eyes and orange beak. For the beak, only put glue on the larger bottom half of the kite shape, so that the top half still folds over.
8. Use the glue again to stick on the flippers and feet. Attach the flippers to the back of the toilet roll so that they point outwards. For the feet, fold over the back of the paper and stick this to the inside of the toilet roll. It's a lot easier than trying to stick the paper to the thin toilet roll rim!