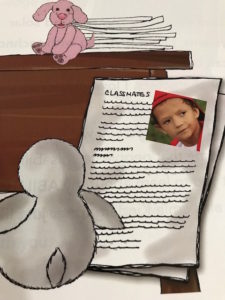 I learned early on that writing a letter to Becca's teacher was an important tool to help her with starting school.  I continued the tradition with writing Mac's Dear Teacher Letter at the start of the school year.  A simple version of the letter is contained within Furry and Macs story.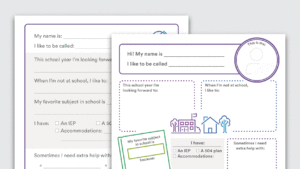 I found this valuable resource from Understood.org.
Download your FREE Back-to-school Introduction Letters.
"Writing a back-to-school introduction letter to your child's teacher can help get the school year off to a good start. It's also a great way to start building a positive relationship.
You can use the letter to share important facts about your child and the strategies that have worked in the past. For example, you can call out any accommodations your child may use.
Involving your child can help him build self-awareness, too. Tell him, "Your new teacher may not know the same things about you as last year's teacher. Let's write a letter to give her an idea of what you like to do, what you do well and where you may need some extra help." (Filling out a self-awareness worksheet can get your child thinking about it.)
Use these back-to-school-introduction letters as guides. There's one for older kids and one for younger ones. You can use the one for older kids to gather information to write a more traditional letter if you and your child prefer that approach."
I hope you have a great school year!
Anny